16th International Fair Trade Summit
23rd-26th August, Berlin (Silent Green)
Organised by the World Fair Trade Organization (WFTO), the International Fair Trade Summit is the world's largest gathering of Fair Trade businesses and allies. The summit's goal is to bring Fair Trade Enterprises, supply chain managers, ethical market leaders, citizens and supporters together to work on social, economic and environmental transformation.
ORGANISERS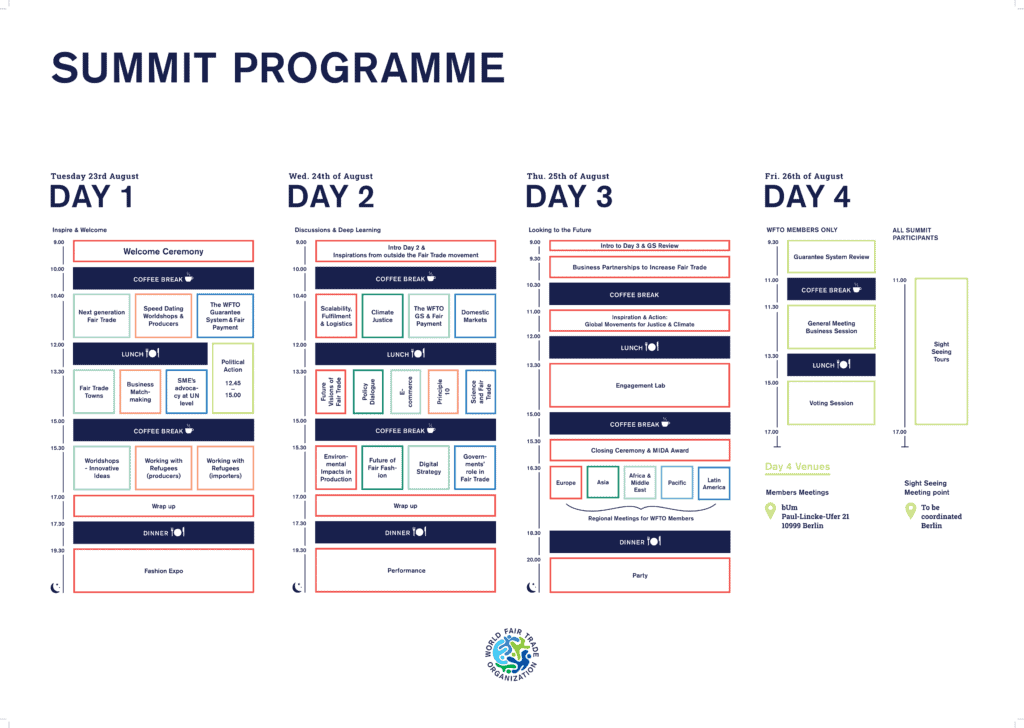 Featured talks
Not sure what to watch? Here are some talks you won't want to miss.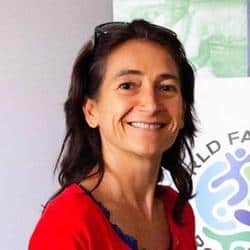 Sophie Tack
IMPACT Department Director, Oxfam-Magasins du monde
Business Matchmaking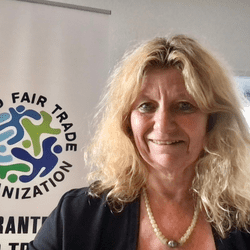 Leida Rijnhout
Chief Executive, WFTO
SME's advocacy at UN level (SDGs)
AND MANY MORE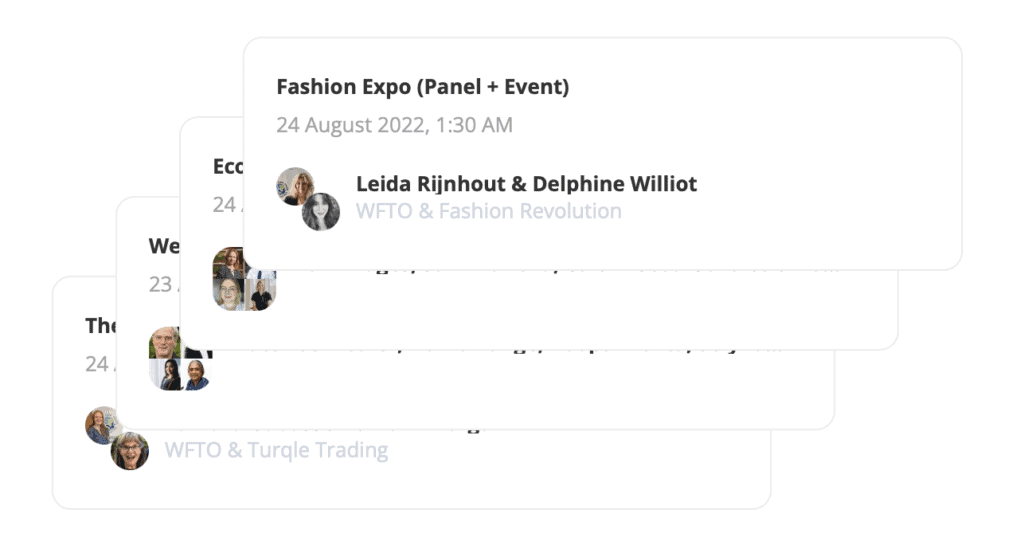 With 21 experts, the tactics you need are just a click away
Our experts will be sharing their years of knowledge, strategies and tactics. If you're focused on alternative business models that put people and planet first, we've got you covered.
Follow your favourite topics for exclusive content and offers
Choose the topics you'd like to follow and we'll keep you up to date with its content and expert advice.
A special thank you for helping us making this happen!
SPONSORS

IN PARTNERSHIP WITH

Co-funded by the COSME Programme of the European Union.