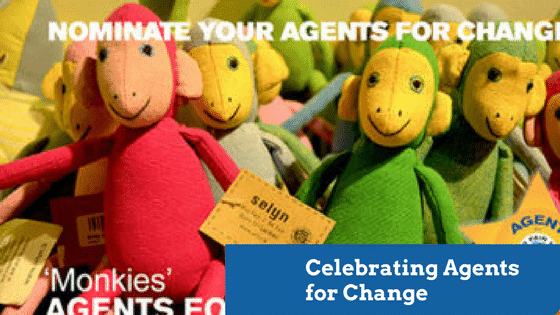 To commemorate World Fair Trade Day 2015, WFTO-Asia honors member organizations' Agents for Change.
An agent can be a person(s), product, project, or even your own
organization. These Agents for Change are responsible for bringing about or supporting change in Fair Trade.
Share your Agent for Change through WFTO's poster generator here!