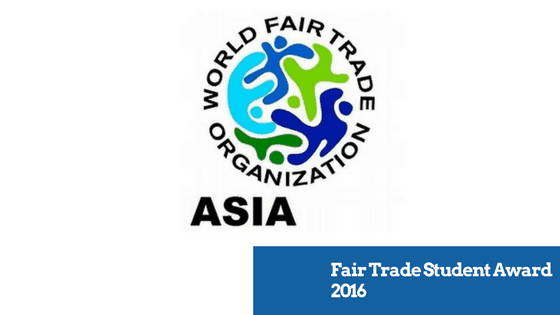 Are you an Asian scholar of Fair Trade?  Would you like a funded opportunity to participate in the Asia Fair Trade Summit in Thailand in October? Do you know students or colleagues who may be interested? Then read on…..AND PLEASE SHARE!
We are pleased to announce the Fair Trade Student Award 2016, established by WFTO-Asia. This award recognizes university students studying Fair Trade and related subjects for their research contribution and commitment, and to encourage them to continue their academic journey in the field.
The award will be made to a student who is most likely to contribute and continue their academic research to the benefit and development of Fair Trade.  The award recipient will be invited to be part of the reporting process at the  Asia Fair Trade Summit 2016 (Oct 19-22, Thailand)
The award aims to support Fair Trade research in Asia and preference will be given to students and researchers from within Asia researching Fair Trade in the region.
Want to know more? read full award description here
Benefits
Certificate of Fair Trade Student Award 2016
One 'Asia Fair Trade Summit 2016' Pass worth USD $550
*The pass covers registration fee, meals and accommodation during the three-day schedule*
 An additional  USD $220 as a contribution for transportation cost
 Apply
Complete the application form and send it to [email protected] by September 17th 2016.
For inquiries please feel free to contact Student Award Manager ([email protected])