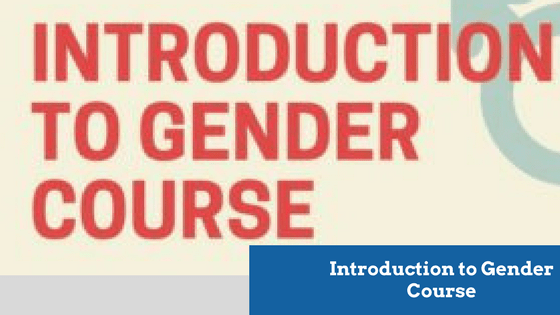 The WFTO-Asia team is excited to announce a series of gender training sessions. The four-module online course, titled Introduction to Gender, addresses the impact of today's dynamic economic landscape on gender politics and offer solutions for deepening our commitment to gender equality. The course is opened to all interested participants.
You can follow this link to take you to the course at your own pace. Each module (there will be a new one released each week for the next 4 weeks) will take roughly one hour to complete, and includes;
Course Content
Tasks
Discussion
Please actively engage in all three components in order to get the most out of the course and to learn from your fellow participants. If you successfully complete all four modules, you will be issued with a Certificate of Completion* at the end of the course. You can feel free to engage in the course at any time over the coming week and to email me if you have any problems.
To get started, follow these steps: 
Step 1: Follow this link:  https://eliademy.com/catalog/catalog/product/view/sku/228e094951
Step 2: Click 'Enrol in the Course'
Step 3: You will need to create a free account
Step 4: Start course
Please note that the course content as it appears online does not have audio narration. If you prefer to have these additional explanations, you will find two options for audio at the bottom of the first module. One is a powerpoint file with the audio narration and video embedded, another is a video file. Apologies for the poor quality in audio this week – I had many technical difficulties, but hopefully they are cleared up in time for the second module. You can also download the powerpoint file, without the audio and videos, which can be adapted to your own needs and shared with your colleagues in the future.
Our Gender Specialist, Tanya Lutvey will be available via email <<<[email protected]>>> if you have any questions and also will be actively engaging on the discussion board. We hope you enjoy the course and please feel free to give feedback at any point.
Good Luck!
* Certificates of Completion are reserved for WFTO members