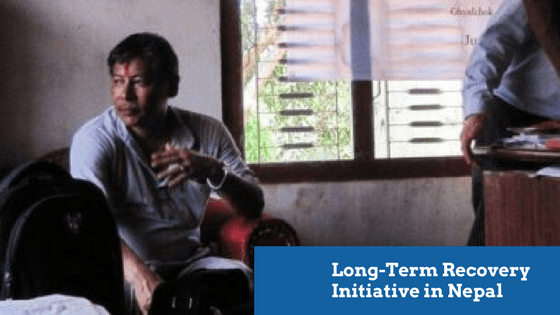 On April 25, 2015, a devastating earthquake struck Nepal, killing over 8000 people and leaving thousands more injured and displaced. Since then, Fair Trade Group Nepal (FTGN) has launched the Rebuild Program, which aims to restore and strengthen the livelihoods of those affected.
To empower women in the Gorkha district of Nepal, FTGN has organized skill-training workshops on basic sewing that will be done over three months. Included in these workshops is the supply of 30 sewing machines as well as basic sewing materials. With the help of FTGN and local women's groups, economically disadvantaged women in Gorkha will have the opportunity to become independent individuals with the capacity to rebuild their lives through Fair Trade production.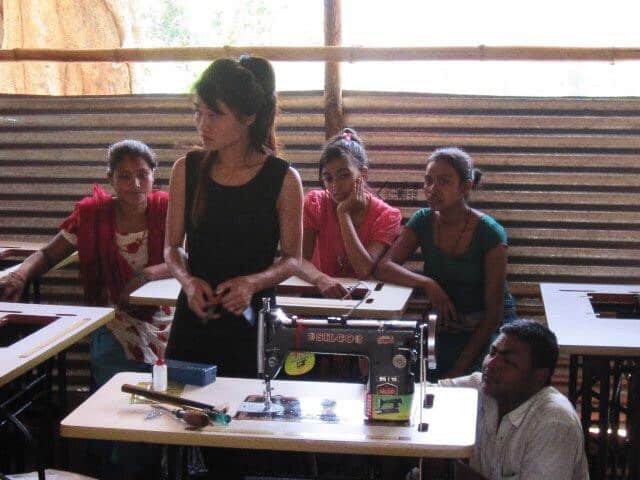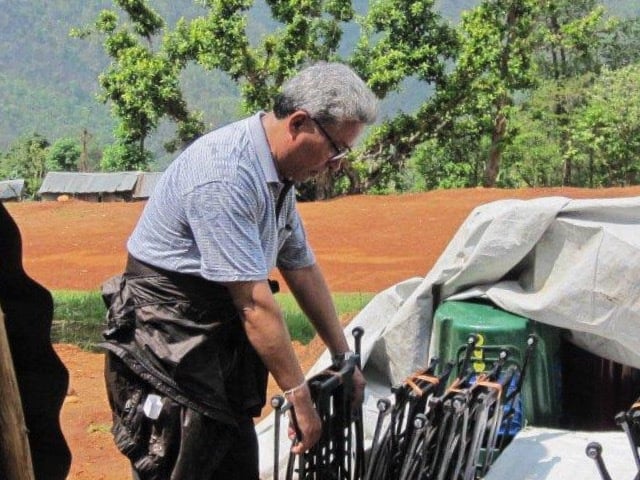 Following the earthquake, the supply of water in affected areas became very limited. There is a higher probability that a person will use contaminated water in their daily lives, therefore increasing the number of associated health risks. As part of the Rebuild Program, FTGN has provided water tanks and accessories to Chitra Devi School and Gyan Marga Higher Secondary School in Ghyalchok to improve water sanitation.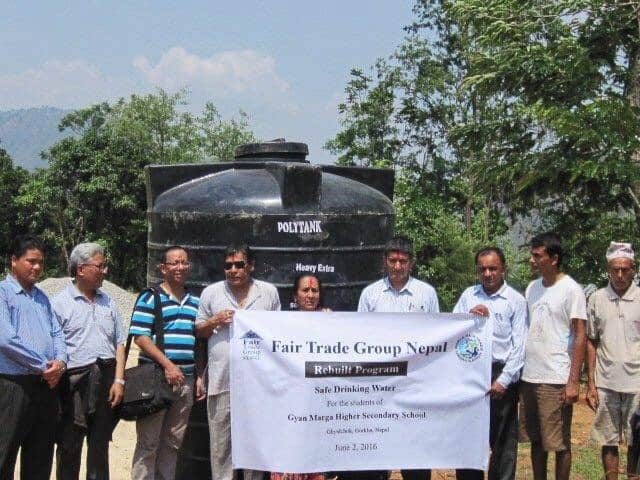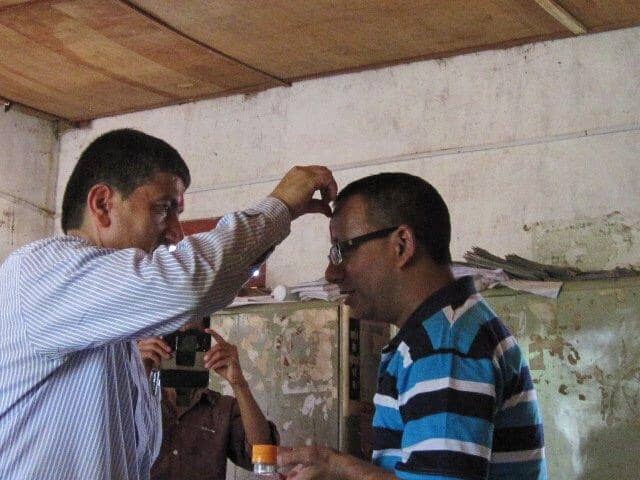 (Image credit: Fair Trade Group Nepal)