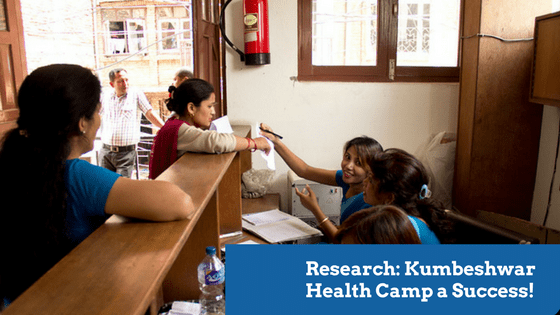 WFTO-Asia member organization Kumbeshwar Technical School and Kumbeshwar Trading Centre recently organized a day of free medical services for students, producers, and local community members. The health camp, organized in association with Nepal Eye Hospital, celebrated World Fair Trade Day 2015. Although the devastating earthquake delayed the event, Kumbeshwar nevertheless served a remarkable 287 people! The event provided eye exams, glasses, cataract surgery, and gynecological exams free of charge.
Congratulations on a successful and inspiring event, Kumbeshwar!
Learn more about the Health Camp and Kumbeshwar Technical School at their website.