Tamara Cobussen – WFTO Guarantee System Manager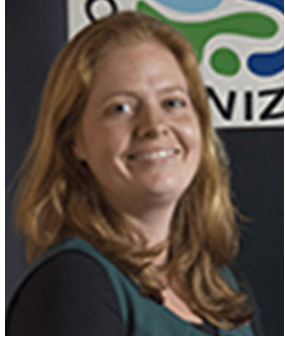 Title speech: How to become a WFTO Guaranteed Fair Trade Organisation
Biography
I always felt wealth could and should be distributed differently and in Fair Trade I found a way of supporting this that aligns with my point of view.   After my internships in Ghana and with Dutch Foreign Affairs, I decided to pursue an MA in which Trade and Intercultural Communication were the main focus. I feel this, and my experience working for a WFTO member, have prepared me well for my current role.  As the WFTO Guarantee System Manager, I play a role in the implementation of the WFTO Guarantee System and guide WFTO members through their process.
Natália Leal  – Chief Executive WFTO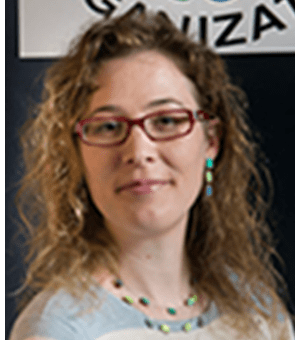 Title Speech: Fair Trade movement and a Global overview of WFTO
Biography
Currently the Chief Executive of WFTO, Natália was the previous Coordinator of WFTO-Europe.
For several years she was a Lecturer on different subjects in International Relations at the University of Coimbra (Portugal). She was a trainer on negotiation and mediation courses. She also worked with the Portuguese Permanent Representation to the European Union (namely during the last Portuguese Presidency of the EU Council in 2007).  Natália Leal holds a Master in Sociology and a PhD in International Relations.
Roopa Mehta – CEO Sasha Association for Craft Producers – Secretary of Sarba Shanti Ayog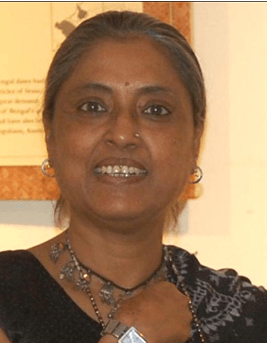 Title Speech: Developing a Fair Trade Product
Biography
Roopa Mehta is an MBA from Delhi University with further professional qualifications in Social Communication. In the earlier part of her professional career, Mrs. Mehta worked in hospitality and merchandising sector and she was the Chief Executive Officer of a renowned textiles manufacturing & retailing company before joining Sasha.
Johny Joseph – Executive Director Creative Handicrafts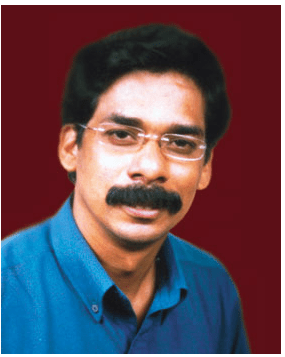 Title Speech: Fair Prices Fair Wage
 Biography
Mr. Joseph is a professional social worker working in the field of social work and social research for the last 20 years. He is currently the Asia Representative to the Board of Directors of World Fair Trade Organization. Aside from having a number of articles published in various periodicals he is also the co-author of LORD, I BELIEVE, INCREASE MY FAIT. Among his various assignments Mr. Joseph was Head of the Dept. of Social Work, St. Xavier's College, Kathmandu, Nepal as well as Coordinator, Tribal Research and Training Center, Bihar, India.
Allison Garafalo – Sales Manager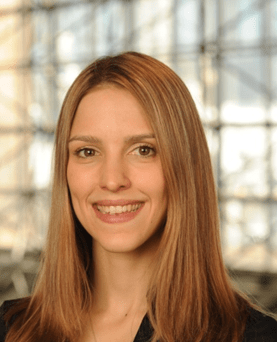 Title Speech: Global Opportunities & Trends for Handmade
Biography
Allison Garafalo began her career at Emerald Expositions, a leading operator of tradeshows, over ten years ago. In August of 2012, along with ByHand Consulting, she successfully launched Artisan Resource® at NY NOW®. Artisan Resource is a production sourcing venue offering handmade export product collections & custom artisan production.  Artisan Resource connects overseas enterprises with U.S.-based importers, retailers, wholesalers and designers. Artisans are selected by their commitment to design, cultural preservation, social enterprise and sustainability. Allison earned a Master of Tourism Administration from George Washington University in Washington, DC, and a Bachelor of Business Administration from Hofstra University in NY.
Colvin English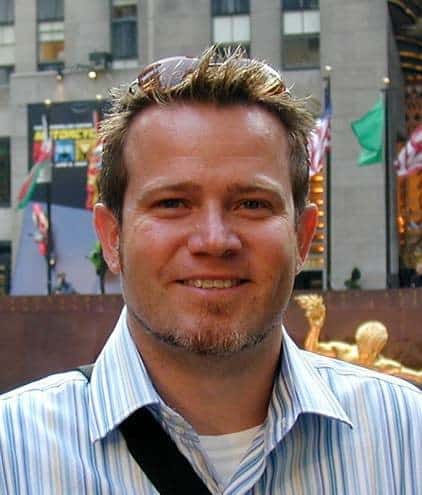 Title Speech: Global Opportunities & Trends for Handmade
 Biography
Colvin English has been marketing handmade products most of his life. His early career started with his family's woodcarving business. Colvin then served as the National Sales Manager for several American handmade companies.  He was the Director of Craft Marketing for George Little Management and co-founded Melange. Today, as co-founder of ByHand, Colvin is the tireless traveler found in all corners of the world, working side-by-side with artisans to strengthen their businesses and increase their market exposure.  Working with Emerald Expositions, ByHand has helped create the Artisan Resource Show in New York which offers artisan groups direct access to US importers.
Christine Gent –ED WFTO Asia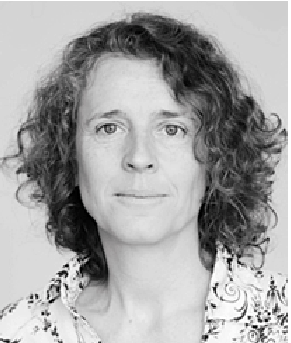 Title Speech: New member application process to WFTO, World Fair                                    Trade Day
Biography
Christine Gent has an outstanding track record in Fair Trade, an expert in crafts, she has worked with many Fair Trade and UN bodies since 1986, with eight years as Ethical Trade Development Manager at the Body Shop.  She has extensive experience of working across the Indian sub-continent, Central America and Asia working with and training product suppliers on product development, production planning, quality and business management issues.  Founder of Fairly Covered, and  non-executive director of People Tree UK, she is now Executive Director of WFTO-Asia, representing the 120 WFTO members based in 19 Asian countries.
Ruth Fe S. Silencino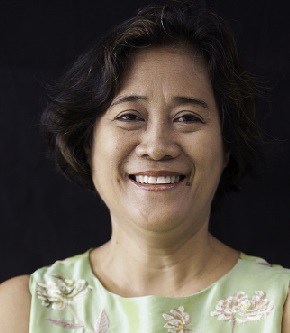 Title speech: The Bitter Taste of Sugar, the Challenges of Fair Trade
Biography
Ruth Fe S. Silencino is engaged in development work since 1983 up to present. She is one of the founders Panay Fair Trade Centre where she was chairperson of the Board for 10 years.  Ruth was able to visit Fair Trade partners/alternative trade organizations mainly in Europe. Here she got the chance to share and experience about Fair Trade,  joined Fair Trade campaigns and conferences and participated in related work i.e. international conferences on Agriculture.In 2001 PFTC established Fair Trade Foundation-Panay  (FTFP), a non-government, non-profit organization. FTFP focus on the services for Fair Trade beneficiaries, capability building for micro, small, medium enterprises, and Fair Trade advocacy.
Chitra Bahadur KC- President WFTO Asia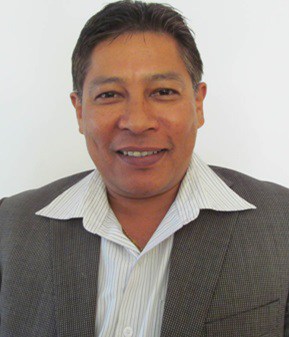 Title speech: Promoting Fair Trade in Public
Biography
Chitra Bahadur KC. has an academic background of a teacher. However, he has not been a school teacher in the traditional sense. Instead Chitra's pupils are those suffering from different disabilities, he teaches them how to be an active member in society.  Chitra became active in social and development work in Nepal in 1995 and the Fair Trade movement in 1999.  He held various positions in Fair Trade Group Nepal and in October 2012 was elected as the Board President of WFTO-Asia.  Social development work and Fair Trade have become an integrated part of his everyday life.
Yi-Ying Elizabeth Tsai 
Title speech: Understanding the success of the Fair Trade shops in Taiwan                  
Biography
Yi-Ying Elizabeth Tsai is an architect and fashion designer. Elizabeth is also the founder of Twine Fair Trade Company, Taiwan. Twine Fair Trade is the first and only one member of World Fair Trade Organization in Taiwan at the moment. As one of the pioneer to promote fair trade movement in Taiwan, Twine Fair Trade also devotes to eco-friendly designs and sustainable fashion designs. Twine Fair Trade is working with 53 Fair Trade organizations in 18 countries to produce hand loomed, organic, natural dyed garments, fashion accessories and varies handicrafts.Twine Fair Trade has 3 shops located in Taipei, and distribute to about 20 shops to other cities in Taiwan.
Naila Chaudhry-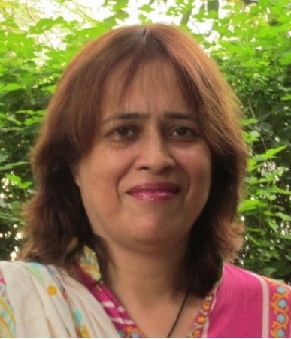 Title  speech: The Challenges of Fair Trade in Pakistan
 Biography
Naila Chaudhry was admitted in a missionary a Christian Cathederal school. She has a  a college degree in matriculation . Furthermore she graduated in  Psychology and History and she did her masters in English Literature. She was an English teacher for a while. In order to satisfy her inner urge she took over the project of her father, Habitat Integrated Pakistan (HIP).
Since 1992 she used to work voluntarily with rural women by creating alternative employment opportunities. In 2000 she started working with disadvantaged women by supporting them to market their hand-made products. The message she passed through to these women is telling them to work as a group to create a more stable source of income.
 Tatsuya Watanabe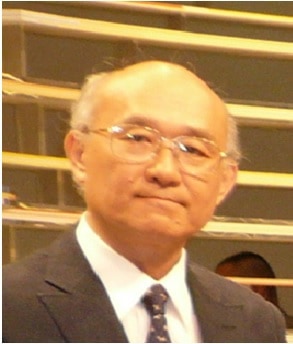 Title speech: Fair Trade Towns
Biography
Professor at Tokyo University of Economics, specialized in International Development Cooperation and Non-Profit Studies.  Visiting scholar at University of Sussex, UK (2006-07), conducting comparative study on Fair Trade.  Organized two International Symposia on Fair Trade at his University (2010 and 2014).  Led the Fair Trade Towns movement in the Country by founding and chairing the Fair Trade Towns Japan (FTTJ) from 2010 to 2014.  Currently a Board Member of Fair Trade Forum Japan (successor of FTTJ) and a member of the International Fair Trade Towns Steering Committee.  Authored "Fair Trade Studies," now, in Japan, a commonly-used textbook on Fair Trade.