July 30 is World Day against Trafficking in Persons—a day to remember the estimated 21 million victims of forced labour worldwide, and to renew commitments to eradicate human trafficking and modern slavery. To mark this day, we're taking you to the frontlines of the fight for freedom to see how one WFTO Asia Member is using the Principles of Fair Trade to help women transition out of sexual servitude in India.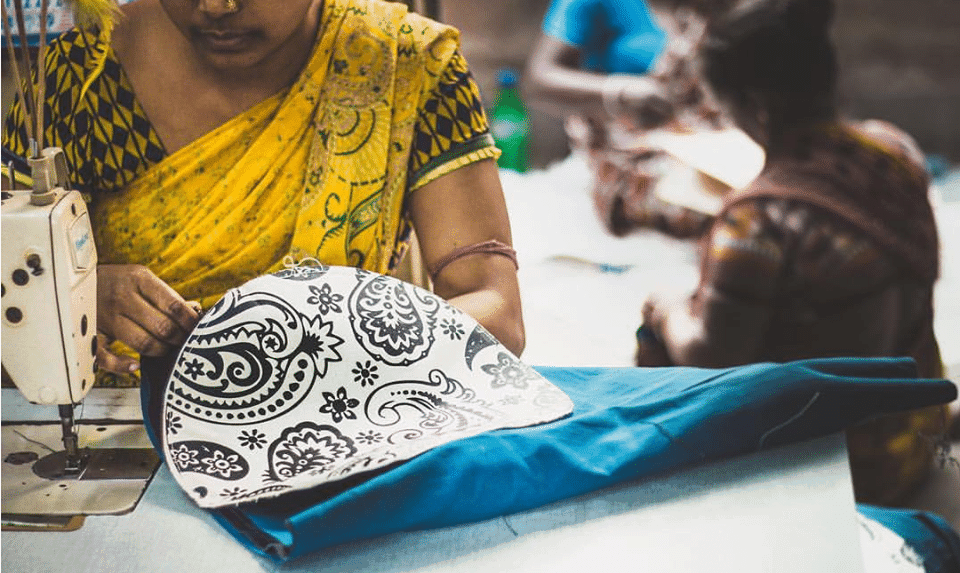 It's difficult to comprehend that in 2018, human trafficking and modern slavery are still endemic issues. According to the United Nations, 'every country in the world is affected by human trafficking, whether as a country of origin, transit, or destination'. Women and girls account for 70 percent of victims, most often trafficked into forced marriage, domestic labour or the commercial sex industry. Shockingly, an estimated 70 percent of sexual exploitation takes place in the Asia-Pacific region.
Freeset, a Fair Trade Guaranteed Member,  has been on the frontlines of this issue for the better part of two decades. Partnering with International Justice Mission and Justice Ventures International, they fight against human trafficking and modern slavery in West Bengal, India. Freeset's main operations are in Sonagachi, Kolkata—Asia's biggest red light district—where they assist women to exit the sex industry and move into fair, sustainable employment. Freeset Fabrics, a second project in Murshidabad district, rural West Bengal, is focused on trafficking prevention through Fair Trade jobs.
Today, Freeset employs more than 350 people who produce fabrics, apparel, bags and other merchandise for the Fair Trade label. The company has come a long way since 2000, when New Zealand couple and Freeset founders, Annie and Kerry Hilton, first moved to Kolkata with their young family. Looking for a way to help the city's poor, the Hiltons unknowingly rented an apartment in the heart of Sonagachi. "As we got to know our area, we realised who many of our 6,000 neighbours were," Annie remembers. "As we were learning the language and faltering, asking questions like 'Where are you from?' and 'What brought you here?', it always came back to poverty. Ninety-five percent of the time, it's poverty."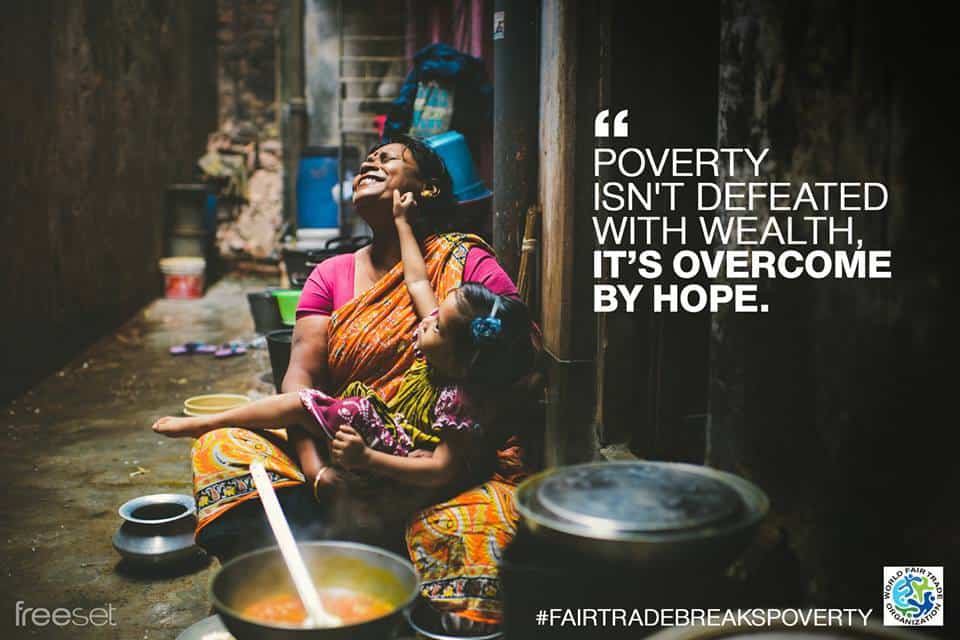 Annie and Kerry saw an opportunity to help women leave the industry they were trafficked or even born into by granting them new opportunities for financial independence—fair wages, insurance, a retirement fund, and the mobility that comes with upskilling. "Majority of our hires come directly out of the sex trade," Annie explains. "So we're working with a lot of fairly traumatised girls and women." Joining the Freeset family means getting access to holistic care for physical, social and emotional healing. "I always talk about the four bottom lines," Annie says of their approach to freedom. "There's economic freedom; physical freedom—including the best possible healthcare; mental freedom—including holistic trauma counselling, group therapy sessions, and whatever else it takes to help that woman journey through. Last for us is spiritual freedom."
Almost 20 percent of documented sex workers in Kolkata are under the age of 18. Girls and young women, especially from impoverished families in rural India, are the ones most likely to be trafficked into the city. "Exploitation is rife for the vulnerable and the weak," Annie says. "It's still a patriarchal society where men's voices are heard, not women's. We've got a number of women at Freeset who were the eldest girl in their family sacrificed for the younger children."
"We've also got young girls whose mothers and grandmothers work in the sex trade and who have been raised in the area," Annie continues. "In these cases, we're trying to break that cycle. We want second generation prostitution to stop." Freeset's work in rural West Bengal highlights their focus on stopping trafficking at its source and allowing trafficked women to return to their ancestral homes. "In Murshidabad, two of our units are prevention units. We go to villages that we know have high instances of sex trafficking—trafficking hubs—and we try to prevent that from happening."
Cross-border trafficking of girls and women from Bangladesh and Nepal into India is also an issue. When this happens, women are often purposefully stripped of their identification as a way to enforce compliance. Freeset has helped many people in this predicament realise their rights by registering for Indian citizenship. They also help them apply for a passport—which means an opportunity to return home. "We work with one woman who hadn't seen her family for 30 years," Annie says. "We were able to get her home, and that was pretty phenomenal. Another woman was able to get back to see her mother before she died." A new campaign, 'Kolkata to Kathmandu', sees Freeset partner with other freedom businesses in Nepal to facilitate a safe return home for more women.
Back at Freeset's facilities in West Bengal, the focus remains on providing a safe, secure working environment. In response to the needs of their employees and changes in international best practice, Freeset has evolved over the years to include a wide range of services, including on-site nurseries and a maternity care program. The Freeset Trust, which operates alongside the business, provides literacy, budgeting and debt management training for staff.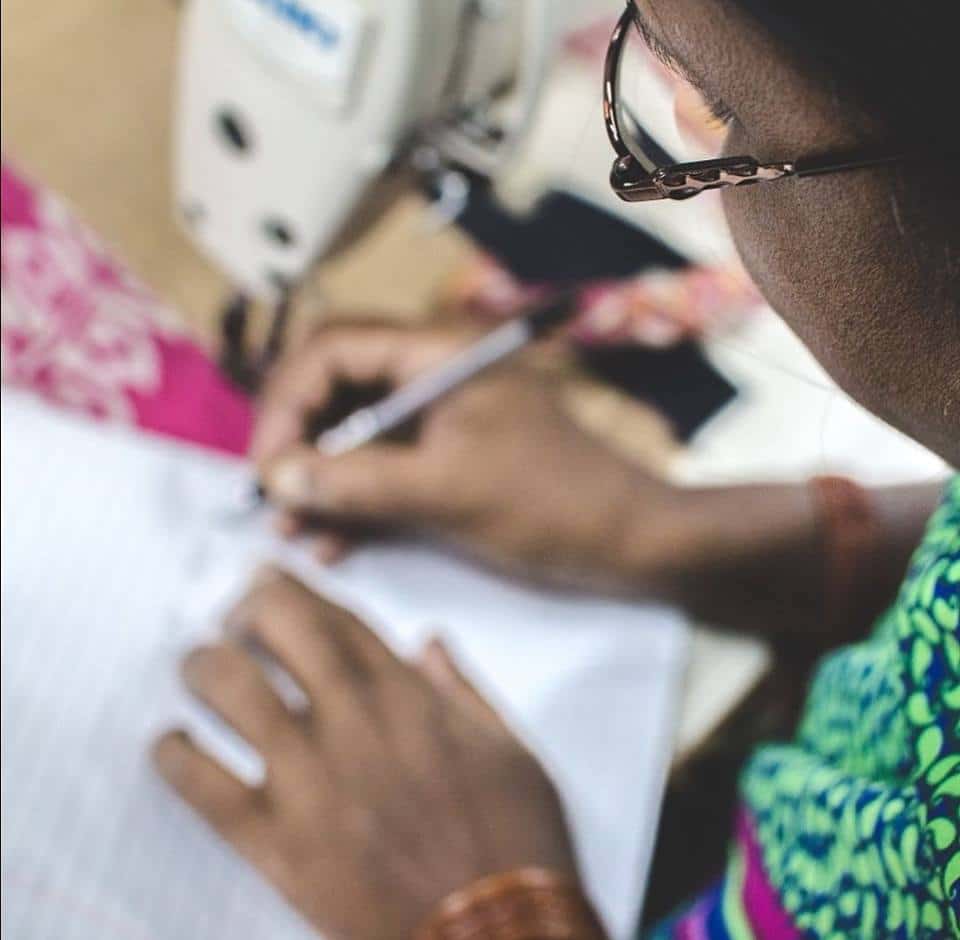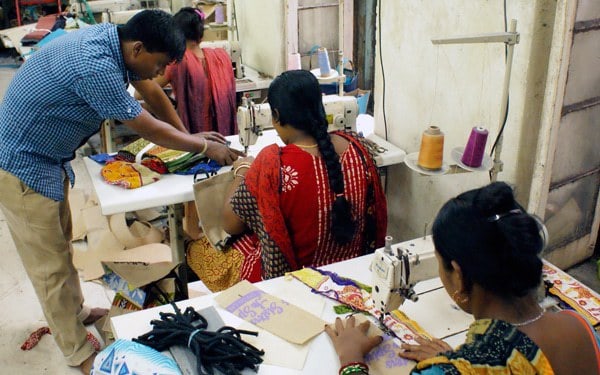 Maintaining Fair Trade Guaranteed status has guided Freeset through this process of reflection and evolution. "Are we doing the right thing by our staff? Are we adhering to health and safety best practices? What are the things we still need to work on?" Annie offers. "Being part of WFTO Asia is a reminder for us to always keep those checks going; to think about where we might be falling short and always keep improving. We really value our WFTO status, because it's not easy to get." Being part of the WFTO Asia network has also opened up valuable new opportunities for Freeset—new customers, new innovations. This is part of the reason Freeset has been able to scale up and extend their reach to more and more women and their families, gradually transforming the community.
"When we first came here all those years ago, I could have easily walked away and felt like we hadn't made a dent," Annie concludes. "Now we have 350 people on staff and we're starting to spread our influence into the rural areas. It might take another 50 years, but we dream of the day when Sonagachi is no longer known for the sex trade, but as a hub of commerce and decent living."