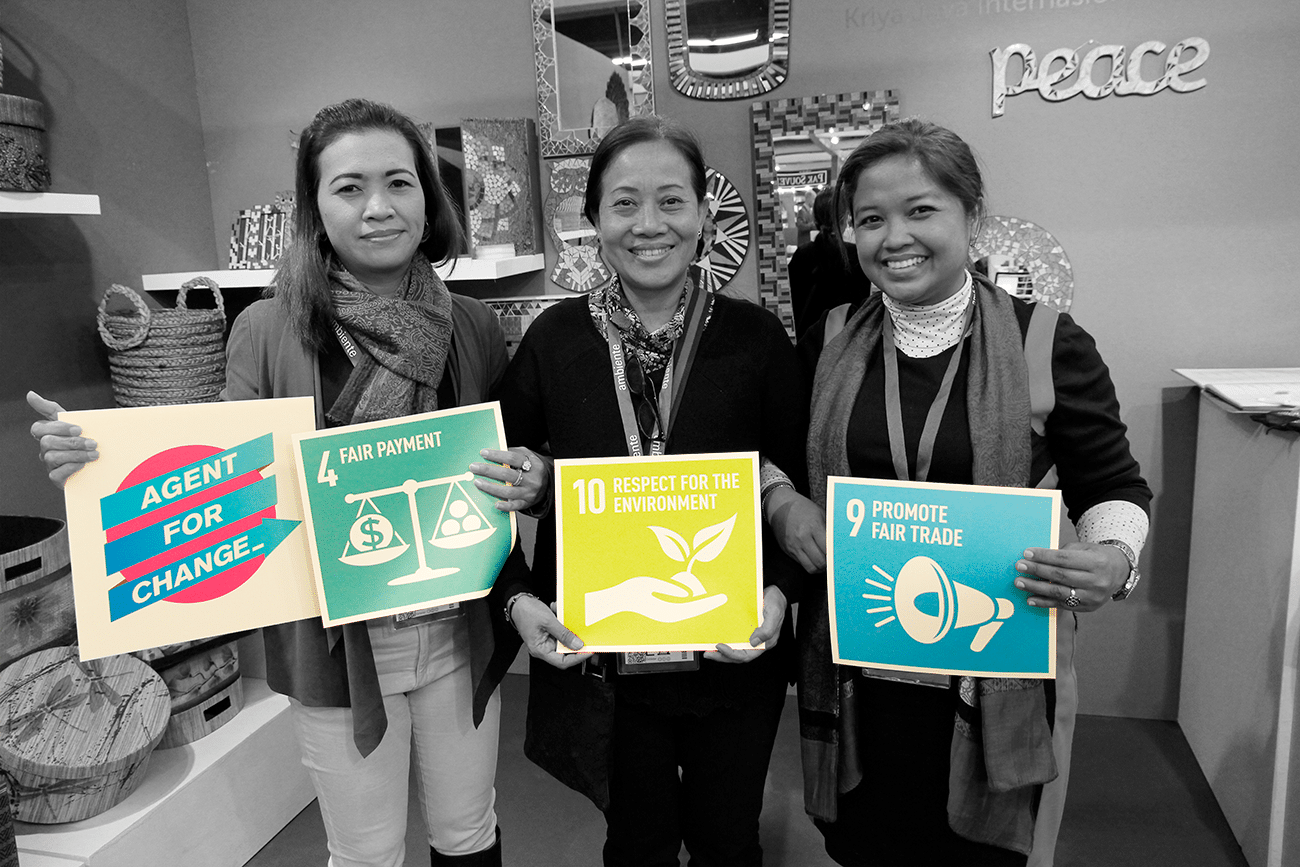 WFTO Members are leading a global movement to change the world through trade. By adhering to a higher standard of accountability members are differentiating themselves from an ever more confused and cluttered marketplace.
The reasons for becoming a WFTO member are wide and varied and you can choose from one of the following:
Differentiate from Pretenders
Membership of the WFTO identifies the member organisation as a committed Fair Trade Organisation. Only organisations that are fully committed to Fair Trade are eligible for membership and this is an important point of differentiation. Many commercial businesses are involved in "fair washing," usually with unsubstantiated claims, and it has become important for those involved in genuine Fair Trade to use the WFTO's 10 Principles of Fair Trade as the definition of what fair trade really means.
Provide Proof
The credibility of membership of WFTO is based on the Guarantee System. A robust, credible system, involving self assessment, peer review and audit, the Guarantee System ensures a high standard for membership. Additionally, for those members who require it, the right to use the WFTO product label is available at no extra cost.
Partner with Peers
The Fair Trade world is rapidly changing and WFTO is committed to being a place of learning and engagement. WFTO members, representing the full spectrum of the global Fair Trade supply chain, have in-depth knowledge, experience and skills of the business of Fair Trade. WFTO is one of a handful of global organisations that brings together all the practitioners in a supply chain.  Various physical and virtual platforms are available for members to share and learn from each other. WFTO is the place where the philosophy and the underlying principles of Fair Trade are discussed, debated and determined.
Build Markets
WFTO has strong and growing relationships with many other international trade groups, including the solidarity economy movement, organic movement and especially with the Fair Trade Towns Movement, and the Fair Trade Advocacy Office. Through these relationships WFTO is able to promote market access and market development for Fair Trade organisations. WFTO facilitates attendance at international trade fairs, and organises a biennial Fair Trade Week including a marketplace for the selling and promotion of members' products.
Protect our Mission
The WFTO principles are widely recognised, and used, as the benchmark for Fair Trade practice. We leverage this to ensure our values are the defining characteristic for Fair Trade at both governmental and practical levels. Advocacy is an integral part of our activity and we are able to provide a strong and credible voice for Fair Trade Organisations.