Please note the difference between the logo and label.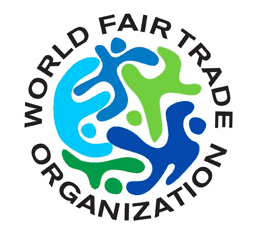 The WFTO Logo is only the symbol and can be used on marketing material such as stationary, catalogues and your website, but now with the products
The Product label is only applicable to those organizations that have completed the first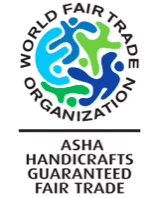 round of the Guarantee System monitor requirements. This is because the GS has guaranteed the comliance of the member to the WFTO standard. The FTO may use the product label on those products that are made under their monitoring system.
The Product Label is always linked to the branding on the product. This label can be woven or on a swing tag. The full product label agreement and requirements will be sent to the member upon reaching this step.
First Buyer Label
If the buyer would like to sell the WFTO member's product under the buyer's brand, then buyer must follow the WFO First Buyer Label. Buyers will need to meet certain Fair Trade criteria in their relationships with the WFTO member. A small licensing fee based on the purchase order amount will apply, too. The contract will need to be renewed for every purchase order and the buyer will also be listed on the Fair Trade Accountability Watch. For further information and requirements, Guaranteed members may reach out to our office.