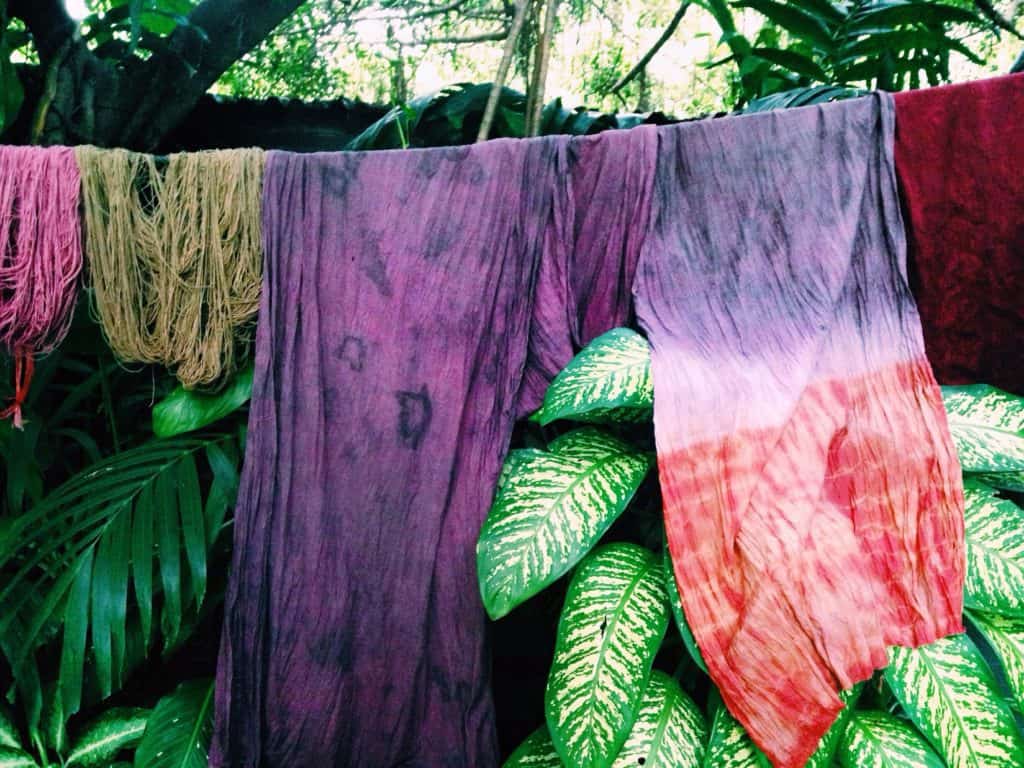 As part of last October's Asia Fair Trade Summit the talented ladies from Bangladesh's Aranya Studio, Lamorna Cheesman of Studio Naenna, and Jamjit Sawai and Mali Pnuthri of Pun Mai Group in Thailand, travelled to Nakorn Pathom Province in Thailand to work with the Fair Trade leaders gathered at the summit. This was a practical manifestation of Fair Trade centered around hands on training with world experts in natural dyes.
Aranya is pioneering the revival of natural fabric dyes in Bangladesh, a self-sufficient, women-led enterprise based in Dhaka. The company has its roots in scientific research and development, and has successfully recreated 30 dyes using plants, flowers and other local, organic materials. Ruby Ghuznavi, Aranya's founder, saw the potential for her company to enter the fashion industry, and Aranya has since made a name for itself as a boutique label. She says:
Natural dyes were successfully revived from the brink of extinction in Bangladesh during the 80's. A traditional craft heritage, not only do organic dyes utilize indigenous raw materials but also offer greater employment and livelihood opportunities for the craftspeople of this country.
Unsurprisingly, a big part of Aranya's work is teaching natural dye techniques. Ruby has staged workshops for artisans across Bangladesh as well as in Bhutan, Turkey and Nepal, as well as the venue for the Asia Fair Trade Summit. Dyes made from indigo, onion-skin and mango wood were all prepared fresh at the venue for participants. Patterns were designed with improvised materials such as rubber bands, string and bottle caps. The workshop helped participants understand how natural dyes can be viable as an eco-friendly alternative to synthetics.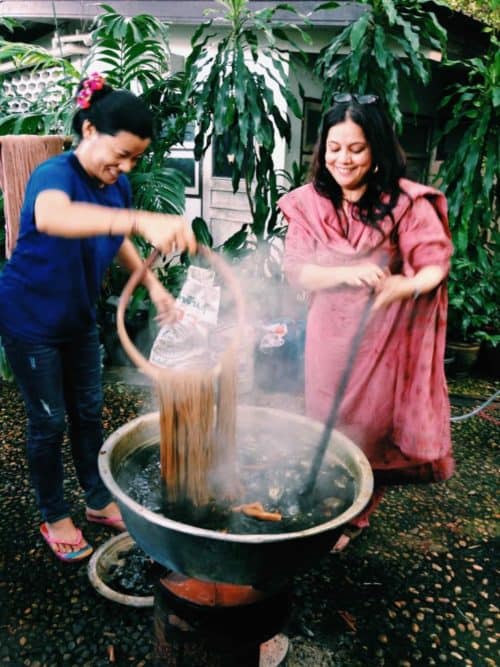 Ruby and her colleagues Rina Akter, Master Dyer, and Nawshin Khair, Aranya's Creative Director, Lamorna Cheesman of Studio Naenna, and Pun Mai Group, Thailand were inspiring craftspeople and social entrepreneurs who to lent their creativity and expertise to the Summit. Attendees old and new were inspired by the passion for Fair Trade and the incredible sense of community the Summit cultivated.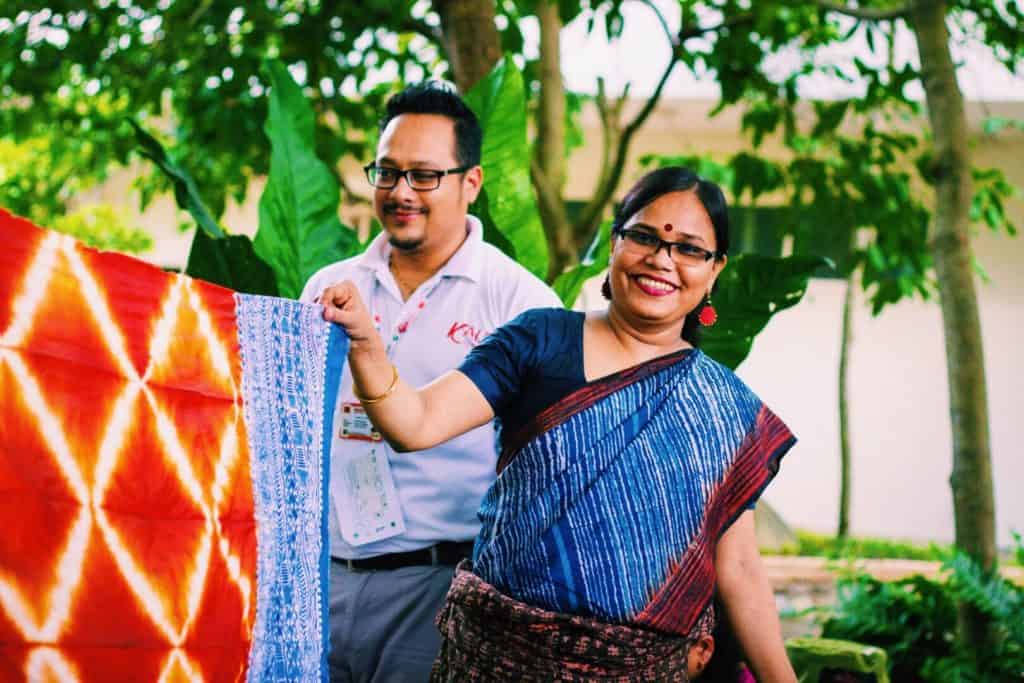 By Emily Lush of Wander-Lush