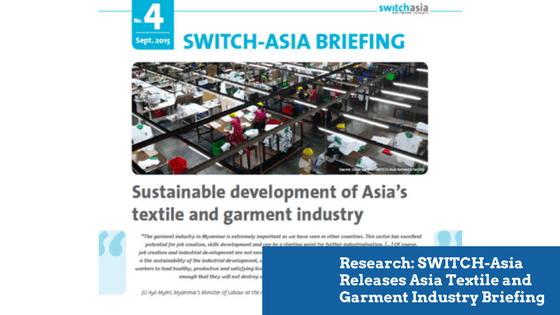 A new briefing by SWITCH-Asia, a program of the European Union to encourage sustainable, environmentally friendly growth in Asia, is available to read online. The briefing is titled "Sustainable Development of Asia's Textile and Garment Industry."
WFTO-Asia Executive Director Christine Gent authored an essay featured in the briefing (on page 8).
Read and download the briefing here.