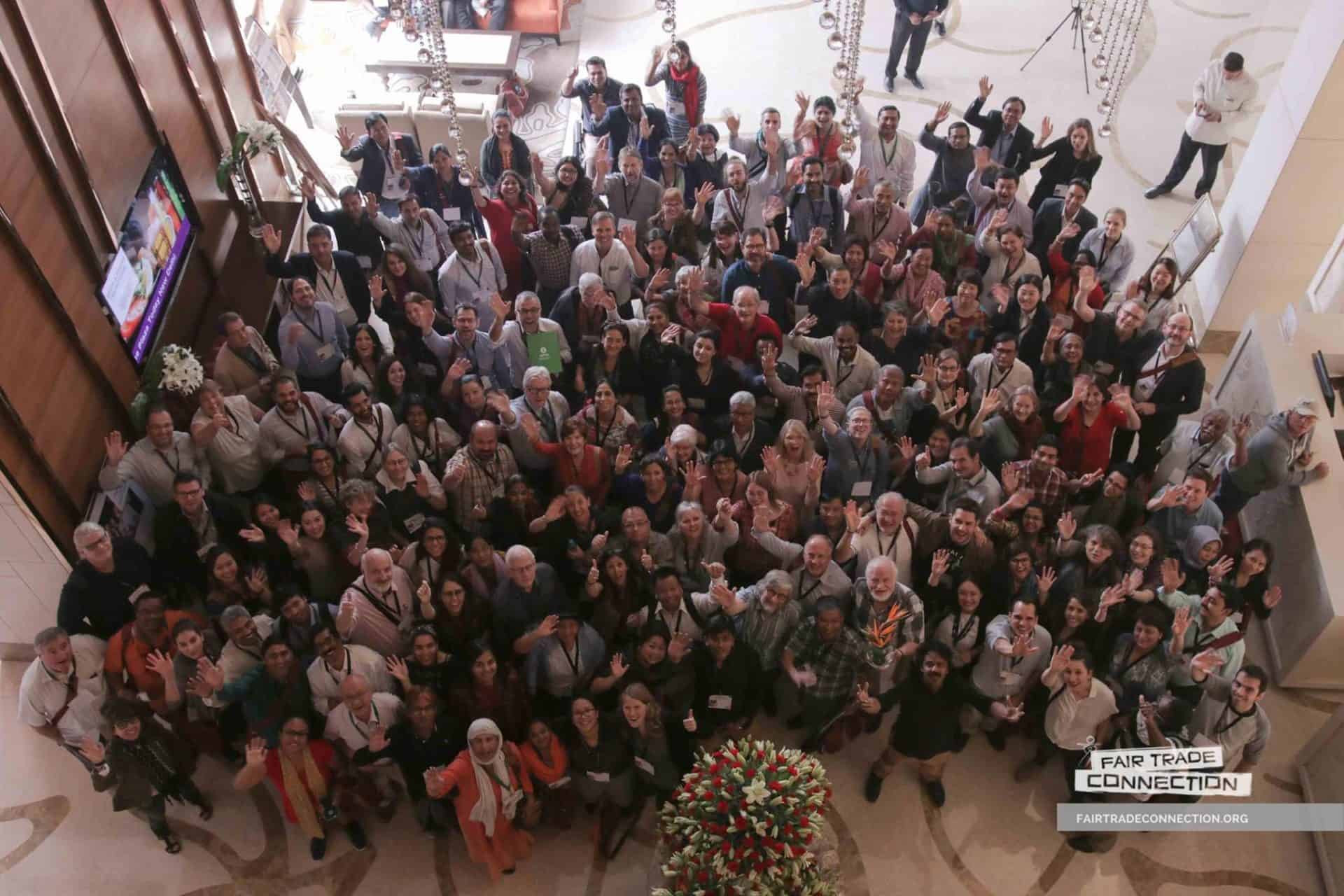 November 24, 2017
The 14th Biennial WFTO Conference 
has just come to a close last week in New Delhi, India. There, around 300 representatives of the Fair Trade supply chain that comprises artisans, farmers, marketing organisations, exporters and importers, retailers and resellers from over 60 countries were present. This year's conference was 'Fair Trade, A Path to Sustainable Development'.
As always, this year posed a wonderful opportunity for WFTO and the wider Fair Trade community, as the event coincided with 
World Fair Trade Week
. Among other bustling activities, World Fair Trade Week included a Fair Trade Fair featuring a variety of Indian entrepreneurs, an innovative Fair Trade Fashion Show, and a Fair Cooking Show.
Co-organized by 
WFTO Global
 and 
Fair Trade Forum India
, this five-day event was packed with workshops aimed at discussing Fair Trade role in achieving sustainable development and finding ways to increase the Fair Trade movement's contribution to realising some of the sustainable development goals (SDGs).
Each day kicked off with keynote speeches given by thought and industry leaders. Vandana Shiva, world-renowned advocate for sustainable farming, was just one of these illustrious speakers, and her words were as poignant as always.  The days were filled with an exciting array of workshop sessions including Ethical Design & Trend Forecasting, Refugees in Fair Trade, Tourism as an instrument to promote Fair Trade, Gender, and Living Wage – to name just a few!
Despite the serious nature of the challenge we in the Fair Trade community are taking on, smiling faces and overwhelming joy were a common sight all week. Tired but happy, we were all energized by this feeling of joy – joy to be participating in a movement that is changing lives and making the world a more sustainable place for everyone.