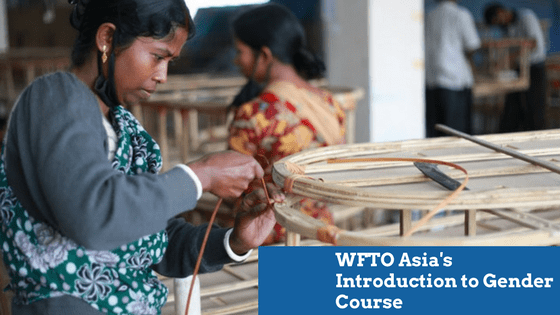 Developed by the Gender Working Group, the course is an outcome of discussions between members, subject specialists and activists. The course encourages participants to explore issues through the lens of gender and activate new, innovative responses to inequality—
"During the Asia Fair Trade Summit in late 2016, it was clear that while almost all members are eager to work on gender, not everyone has the same understanding," explained Tanya Lutvey, WFTO Asia's Gender Working Group Coordinator.
"The Course is designed with the intention to prompt members to start thinking about how they interact with these terms and concepts in their day-to-day and working lives. By flagging certain behaviours, terms and concepts as having repercussions on women's empowerment and the path to gender equality, the course may even counteract these occurrences, reducing gender discrimination and marginalisation in their own lives. While, I know that the content may not be new for everyone participating, in my experience there is always something to be learned from going back to the beginning and reflecting on where everyone is starting from."
Sujata Goswami, Executive Director of Sasha Exports (India) and a member of WFTO Asia's Gender Working Group, is encouraging her staff to participate in the course. "​Any well-meaning course on gender helps in inquiry and help learn how to use gender as a category of analysis, but also reflect on the manifestation of gender in our own lives, in the lives of the producers, within the community, leading to a range of discoveries." Sasha plans to use the lessons learned through the course to review their organisational policies and improve their own gender training modules.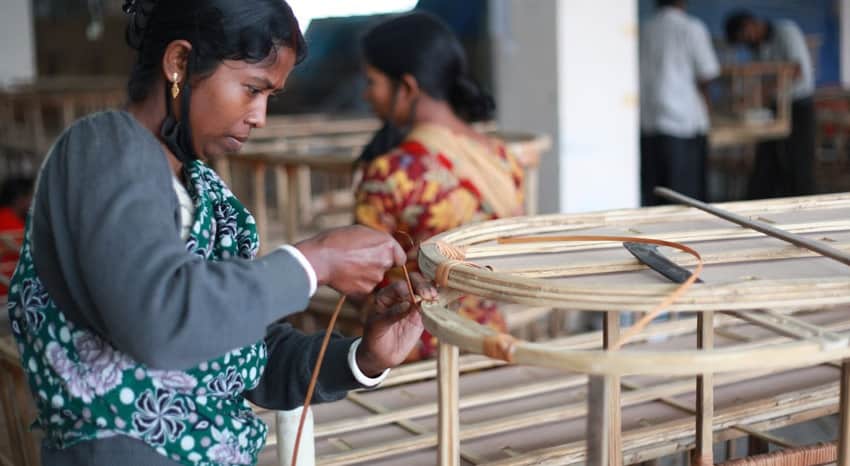 Three staff members from Oasis Transformation (Bangladesh) have also enrolled to take part in the course and are now meeting regularly with other staff to share their learnings. "Staff will discuss areas where the company is doing well and how it could do better in terms of gender," said Helena Sanabam, Oasis' Impact Manager and WFTO Asia Gender Working Group member. "Knowledge from these discussions will feed into a gender action plan and will also be shared across the staff."
"I hope that participants come away with not only further understanding of these basic concepts, but also the responsibility to share these with their colleagues and peers," added Ms. Lutvey of her hopes for the long-term benefits of the course.
"The ongoing movement towards gender equality requires everyone's participation, and I hope that by providing these tools the participants can reflect, adapt and support their workplaces to have a common understanding in order to put the learnings into action."
"I hope that the participants realise that this movement is dynamic and ever changing, and that it doesn't matter what a person's direct experience is with this course content, gender is something that we cannot avoid and thus everybody has something to contribute."
You can sign up to participate in WFTO Asia's Introduction to Gender Course HERE