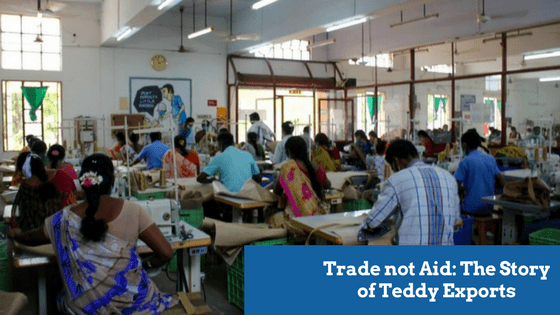 The story of Teddy Exports is a moving, inspirational story of courage, collaboration and community. It's a story about working together for positive social change, it's a story about community development, a story about equality, and most of all it is a story about providing opportunity to the people of Tirumangalam, India.
After a volunteer trip to India, Teddy Exports founder Amanda Murphy recognised the need to provide quality education and support to children in the region. However, in order to do so Amanda would need a direct source of income. After developing a strong relationship with the local community in Tirumangalam Amanda recognised a large number of skilled wood workers in the region. From her days working in The Body Shop store in the UK Amanda remembered that the company had strong ethical practices and saw an opportunity for this small community, on the outskirts of Madurai, to produce hand made goods that could be sold to The Body Shop, initiating an ongoing business opportunity. It was an opportunity that would begin to generate much needed income for the people residing in this region, who otherwise had no sustainable form of income generation apart from agriculture.
Soon after this idea sprung to mind Amanda set off to the UK with some sample footsie rollers produced by the skilled workers. She spent around 8 hours in The Body Shop car park waiting to see Gordon Roddick, acting CEO at the time, and although apprehensive and confused at this young woman who had shown up with an improbable vision, Mr Roddick agreed to put in an order of 10,000 footsie rollers as a starting trial for business.
Needless to say that with Amanda's determination, and the hard work of the local community, that order was filled and since that moment back in 1987 Teddy Exports has grown into one of the largest and most influential fair trade producers in India, spreading the philosophy and vision "Trade not Aid".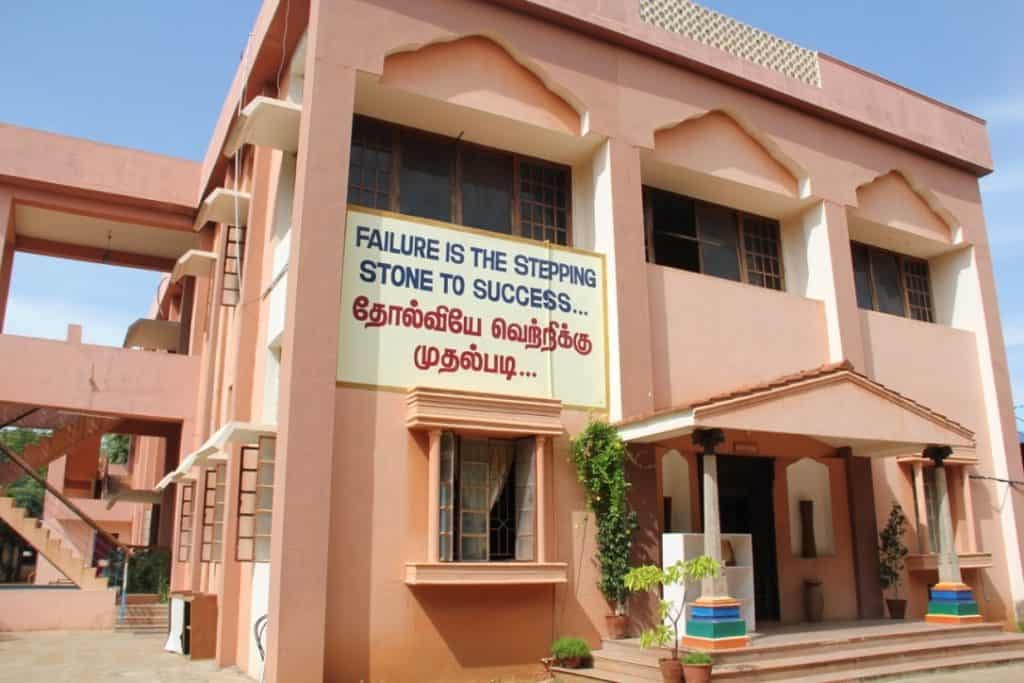 "When Amanda first came to India she started working with my grandfather so I have personally seen the growth and change! Teddy Exports sets an example for the other companies all over the world to use their resources as a good will for the community. I feel honoured to be here and give my knowledge and skills towards the growth of this organisation." – Gavaskar Nagarajan, Director of Resource.
Teddy Exports now produces over 2.1 million units of textiles and 277 thousand units of wood per year. They employ over 600 staff, providing them with fair wages, subsidised meals, and access to top quality health care and employee benefits. There is even a crèche onsite where the women can leave their young ones while they work. Given the fact that 71% of Teddy Exports staff members are women, this crèche alone ensures that the women can gain the opportunity to work even while they are raising young children, a common excuse for women to lack workforce opportunities in India.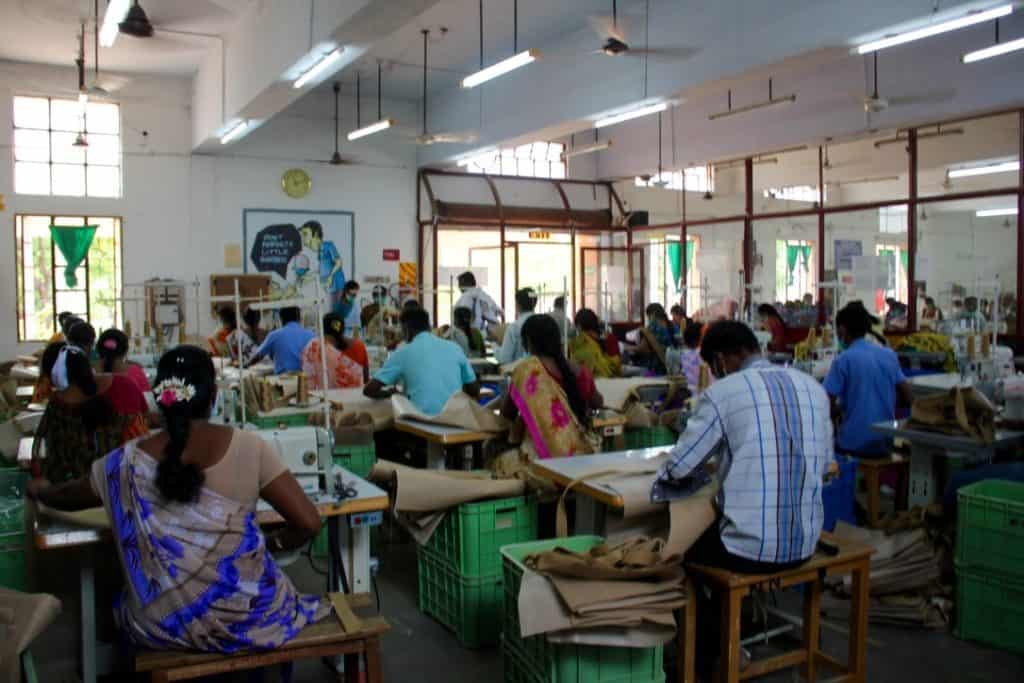 However, the work of Teddy Exports goes much deeper than just fair trade and employee opportunity. Their imprint on the world both socially and environmentally is an astounding achievement, incorporating practices that are not only benefiting their immediate staff members but also reaching much further out into the community.
After opening the Teddy Trust in 1991, profits from the business began to be invested in local community welfare, especially in the areas of education and health. It was a time when the area lacked access to high quality education, and a time where diseases like HIV and AIDS were prominent, due to lack of adequate access to health care and health education. The organisation recognised these social cracks and spent the years after investing what they could in the development of education and health care in the Tirumangalam region.
Since then four schools have been erected educating over 900 students, including one school dedicated to the differently abled which provides ongoing care and education to over 40 differently abled students. This school was an important milestone for Teddy Exports who have for a long time encouraged equality throughout their business. There is no discrimination here, anyone who is directly or indirectly associated with the organisation are treated as equals. In fact, Teddy currently employs a number of staff members who are differently abled in some way, including their resident swimming teacher.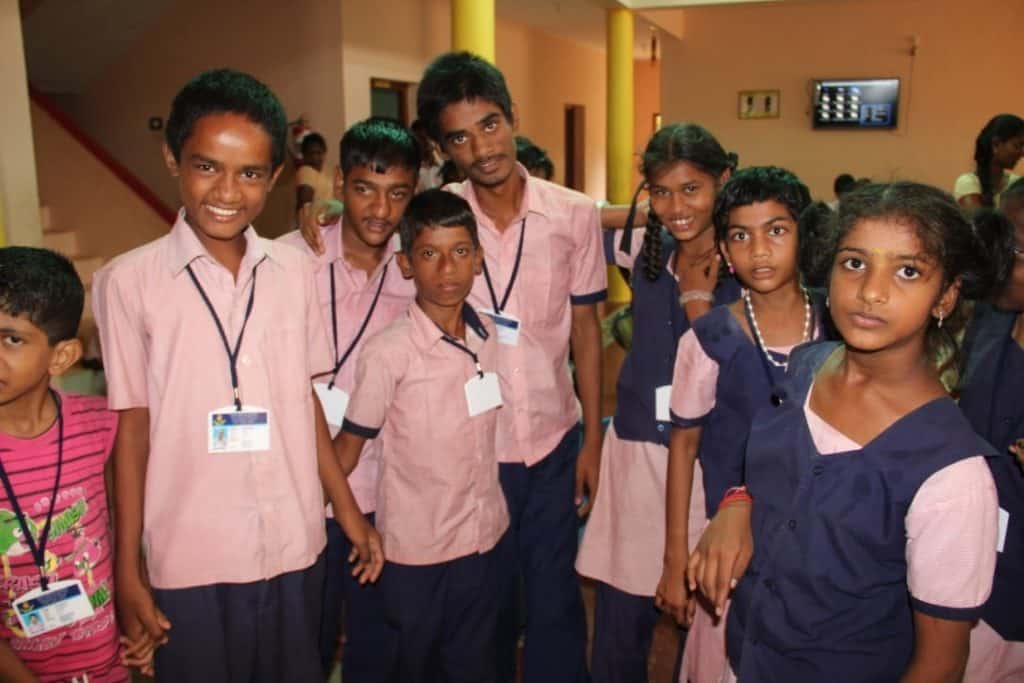 I met Perumal on my visit to the Teddy site. In the past 3 months he has taught over 150 students how to swim, an education not provided by any government school in India. His encouragement and training has led not only the children to participate and receive medals in state wide competitions, but also himself who has won various state wide swimming championships. It is stories like Perumal's that are common here in a place where everyone has the opportunity to reach their highest potential.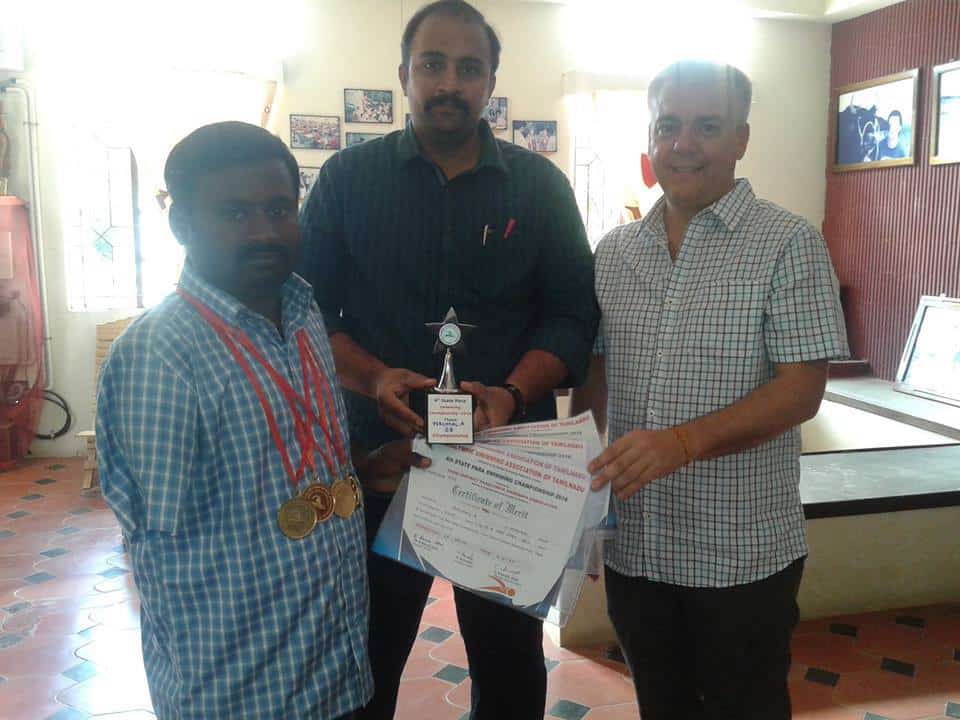 Raji, the logistic manager for Teddy Exports, first started as a receptionist way back in 1996. Over the years she has been promoted various times, given access to training and skills development, and now leads up the logistic sector –
"Working at Teddy Exports doesn't feel like a chore. Every day I feel like I am coming to work with a family. I love working here. I even remember bringing my son to the crèche when he was just 2 years old, now he is all grown up and I am still here, with new skills and opportunity that I am so grateful for"
Not only do Teddy Exports commit themselves to providing education and opportunity to their students and staff, they also have environmental impact at the forefront of their business. In fact, Teddy Exports has always been acutely environmentally conscious generating 2.5 times more energy than they use, with plans to be completely solar powered by early 2017.
They even employ environmentally friendly practices right down to the grounds in which Teddy Exports runs their business. Running a sustainable onsite farm the group uses home grown vegetables and milk from the goats and cows in the daily meals, concocting hearty, nutritious meals each day of the week, which are provided free to the children and subsidised for the workers.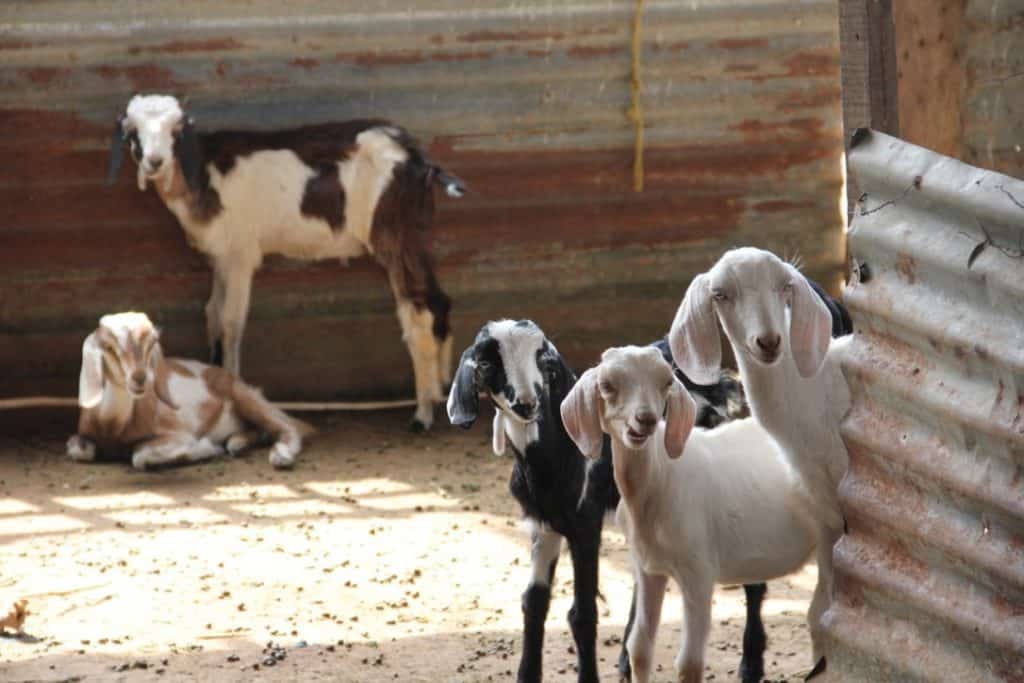 One other significant impact the Teddy Trust is funding, and one that is impacting not only the community but future generations as well, is the investment in community health care and education. Many of the residents in Tirumangalam come from poorer communities that have for a long while lacked access to health care and overall education about health issues, especially in the areas of HIV and AIDS. Unfortunately, in rural areas that lack education regarding these issues the prevalence of such diseases can be high, and combined with a culture that tends to shy away from discussing issues like sexually transmitted diseases this makes for a significant cavity in overall education about concerning illnesses.
Over the years the Teddy Trust has made it a priority to increase the access to education about such issues and currently runs regular health camps in remote villages, 3 HIV truck booth clinics, regular sex-ed programs, and employs 3 specialist social workers that go out into the community to spread education about HIV and other illnesses.
The HIV truck booths are projects introduced and funded by the Teddy Trust to assist with the high number of sexual transmitted diseases prevalent amongst female sex workers and transport drivers in the region. The truck stops, or resting bays for drivers, are areas that are frequented by female sex workers and it became known to the staff at Teddy Exports that many of these drivers and workers had little or no knowledge about the kinds of dangers they were subjecting themselves to.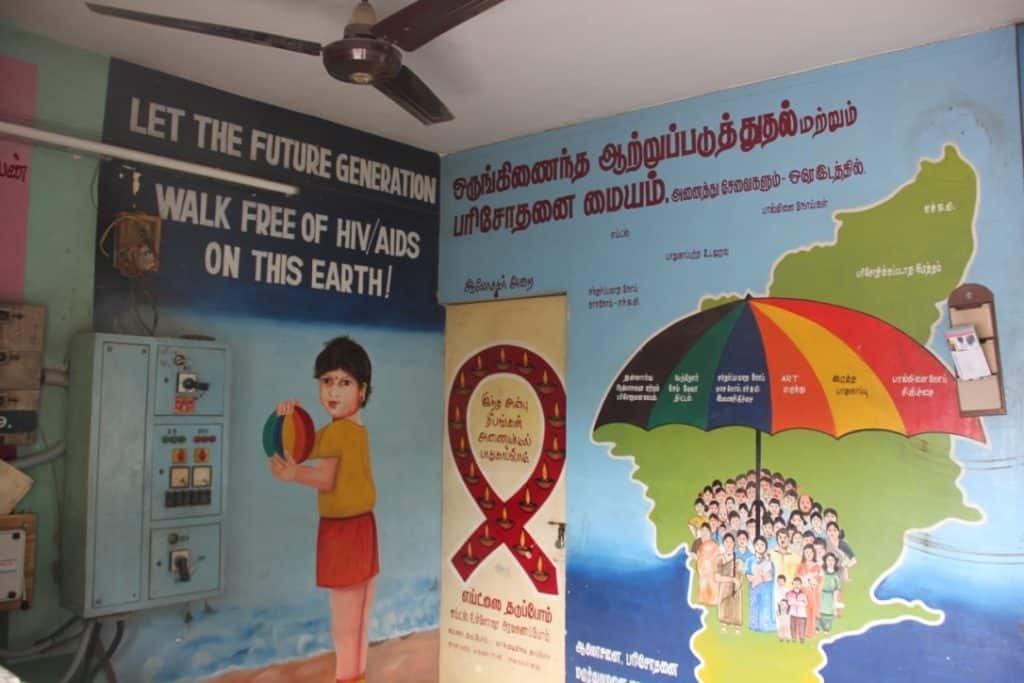 Each truck booth is manned by a social worker from Teddy Exports who provides information about STI's, free distribution of contraception, free information brochures about health care, and referrals to doctors if need be. The clinics have been a saving grace to many in the community, including a number of sex workers who have been able to identify their medical concerns and gain access to the required treatment.
Without the help of the social workers this would not be possible. This is Soloiammal, she is one of the Teddy outreach workers who dedicates her life to educating others about health. She visits rural communities, speaks with men and women of all ages and doesn't hold back when it comes to talking about issues frowned upon in society, for it goes a long way in preventing life threatening illnesses like HIV and AIDS.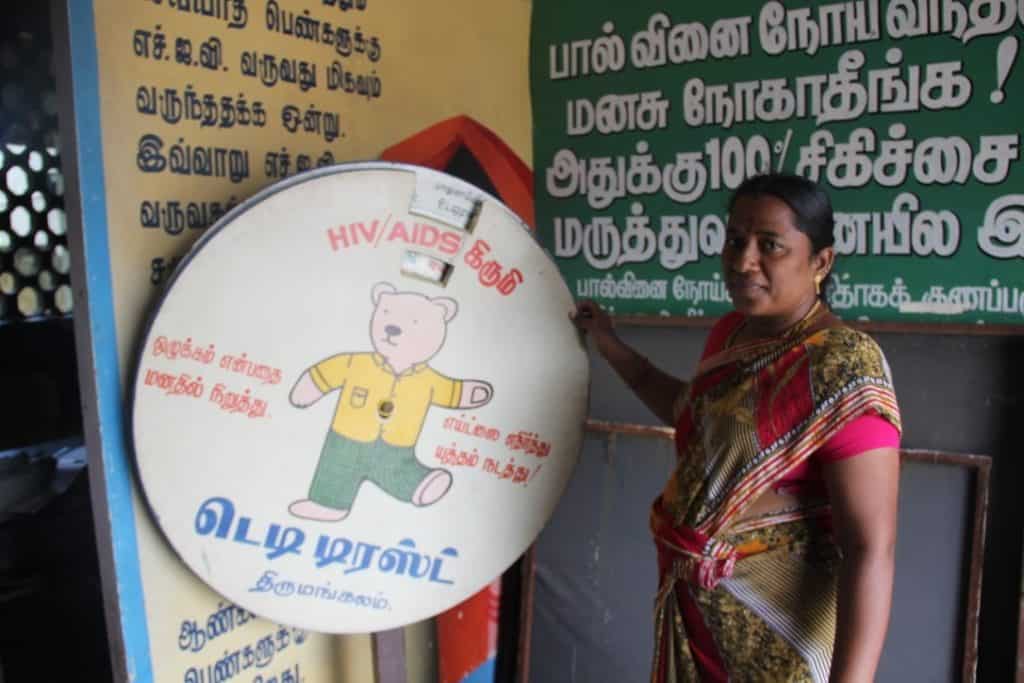 Soloiammal and Perumal are just an example of the many individuals who dedicate their lives to helping people in their communities; Teddy Exports has only provided them the opportunity and a platform to do so. Because that's what Teddy Exports is all about – opportunity. Opportunity through education, opportunity through trade, opportunity that is driven by their community culture where everyone is equal and everyone has a chance to become something great.
I spoke with leading Director of Operation, Lee Mann, who talks about the wonderful staff, the backbone of Teddy Exports, and their future visions –
"For me Teddy Exports is a place like no other and for the past decade I have been both humbled and inspired in equal measure on every visit. Our company is filled with the most skilled artisans who work hard to make this organisation so positively impactful for the local communities in which we are based – there are thousands of personal success stories to be shared here. Its an exciting challenge to be in a position whereby I can now help lead the organisation in sustainable development for the future – I literally have had a life changing experience!"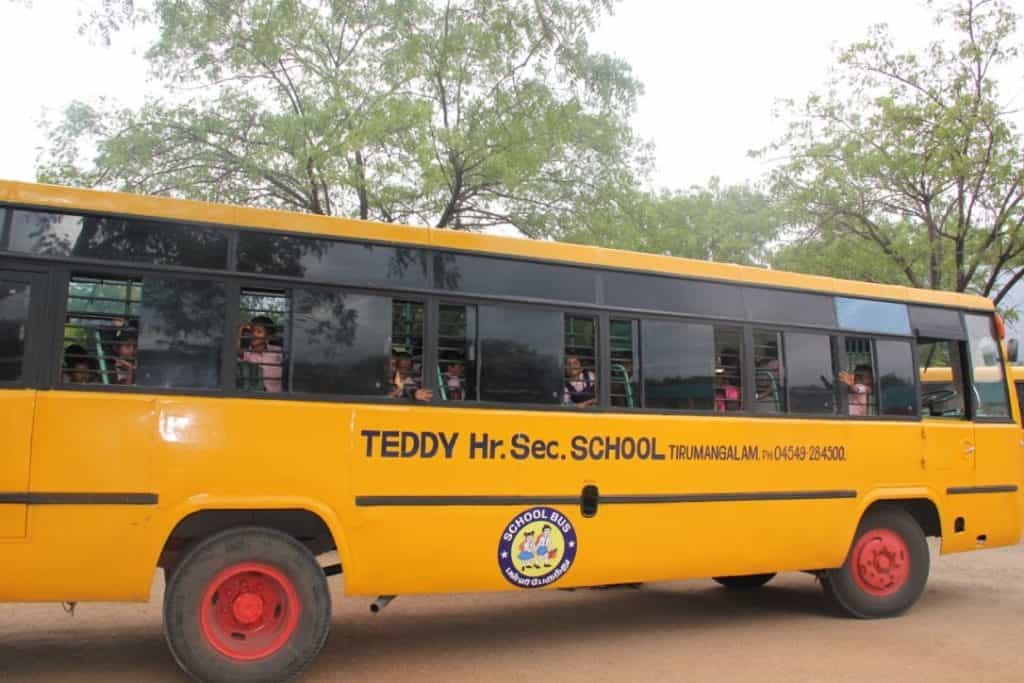 Article and photos by Bianca Caruana, The Altruistic Traveller