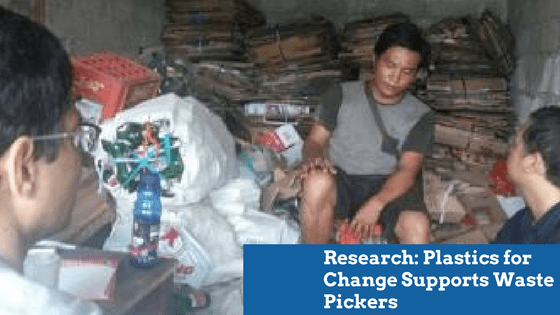 Social enterprise Plastics for Change has created a Fair Trade supply system for waste pickers. Plastics for Change was inspired by the accumulating plastic waste material entering oceans, caused in part by a lack of waste management in developing countries. Waste pickers, self-employed recyclers that gather plastics then resell them to manufacturers, are a natural part of the solution to the waste management problem. Waste pickers normally receive very little for the plastic they collect. Plastics for Change is working to change that. Partnering with socially conscious companies, Plastics for Change ensures that recyclers receive market rates for their plastic, ultimately making waste picking a viable employment opportunity.
Plastics for Change supports four of the ten principles of Fair Trade, creating opportunities for disadvantaged producers, engaging in Fair Trade practices, paying a fair price, and protecting the environment.
Read about the organization's profile in Treehugger here, and visit Plastics for Change directly here.