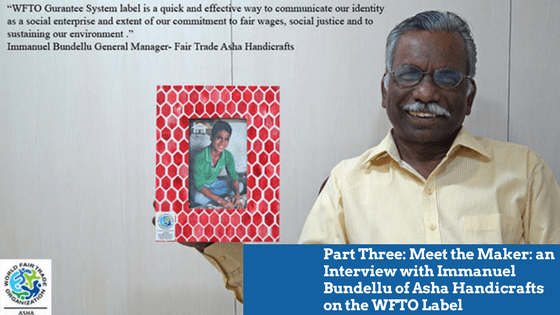 WFTO-Asia asked Immanuel Bundellu, the General Manager- Fair Trade, of its member group Asha Handicrafts, who hold the label, to tell us more about what it symbolizes to them:
"The WFTO Guarantee System Label is a quick and effective way to communicate our identity as a social enterprise and the extent of our commitment to fair wages, social justice and to sustaining our environment. A guaranteed Fair Trade label stands for absence of exploitation of people, absence of discrimination and the responsible use of natural resources."
Asha Handicraft has an exceptional range of intricate picture frames. Their unique wooden horn and bone craft products hold the WFTO label. How are these products made?
"These products blend our traditions with contemporary design, as well as represent our sustainable business practices; especially our practice to conserve our natural resources. Wood carving is a traditional craft of Saharanpur region of India where many of our artisans live. Wood is purchased from government authorised agents and is sourced from forests that are sustainably managed by Indian government's Ministry of Environment and Forests. Wooden handicrafts like this photo frame have been our bestselling product category for decades, providing sustained livelihoods to generations of craftsmen.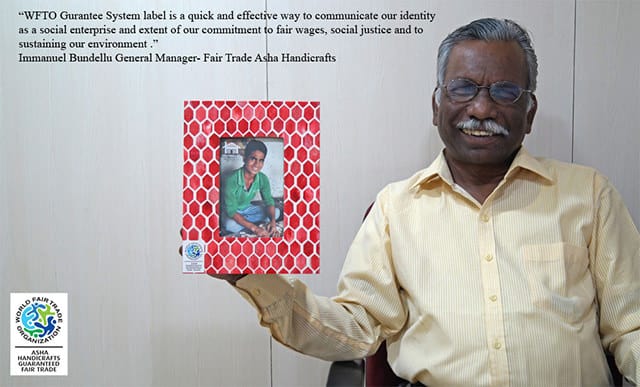 Horn or bone inlay is a traditional craft of the Sambhal region. Our design driven horn and bone products are made with recycled waste material of the meat industry. Wherever possible, we encourage our artisans to work with recycled material and we have an impressive range of eco-friendly handicraft products."
What does being a 'Fair Trade Organization' mean to you?
"As a Fair Trade Organization, Asha Handicrafts has always been committed to making a difference to the lives of Indian artisans at the grassroots level. Our projects and programmes positively impact and support families and communities in India. Fair Trade provides regular income to craftsmen and the sustainable development of their enterprises. "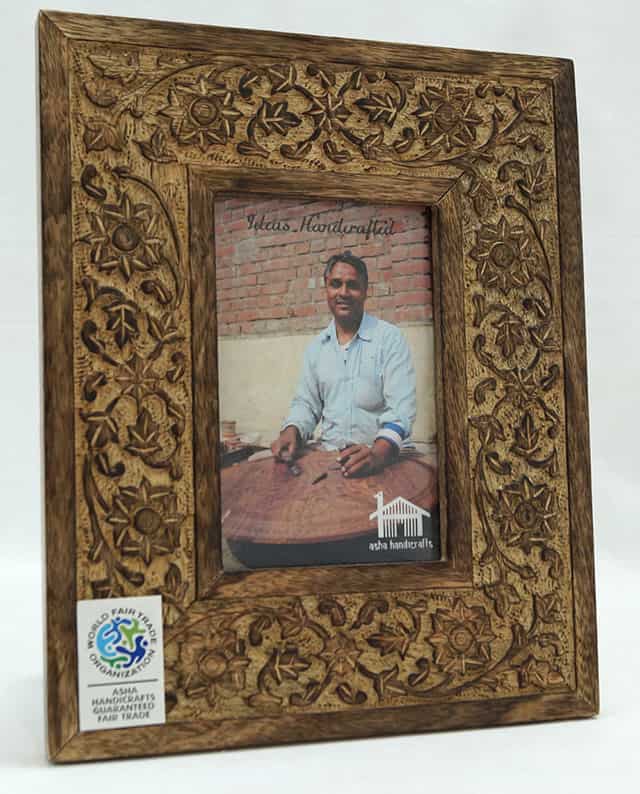 To see the full range of Asha Handicrafts products, please visit their website: www.ashahandicrafts.com.
If you enjoyed this post, we'd be very grateful if you'd help spread it by emailing to a friend, or sharing it on Twitter or Facebook. Thank you.
Article by Mia Hadrill, Communications Manager, WFTO-Asia